If you have jumped on the tiny home bandwagon, then cabin kits might be right up your alley. I first found out about the concept of cabin kits about 3 months ago, and have been hooked ever since.
For those of you who might not be familiar, essentially the idea is that the cost and labor requirement of a small cabin can be drastically reduced by shipping out an unassembled set of parts, that can then be assembled by the customer on location, with very little manpower, experience, or special tools.
Sound like your jam? Then check out these beauties:
5 Best Log Cabin Kits
This Adirondack style cabin has a steep roof pitch that is ideal for snowy climates! It also allows for "cathedral-style" ceiling, and a great loft area.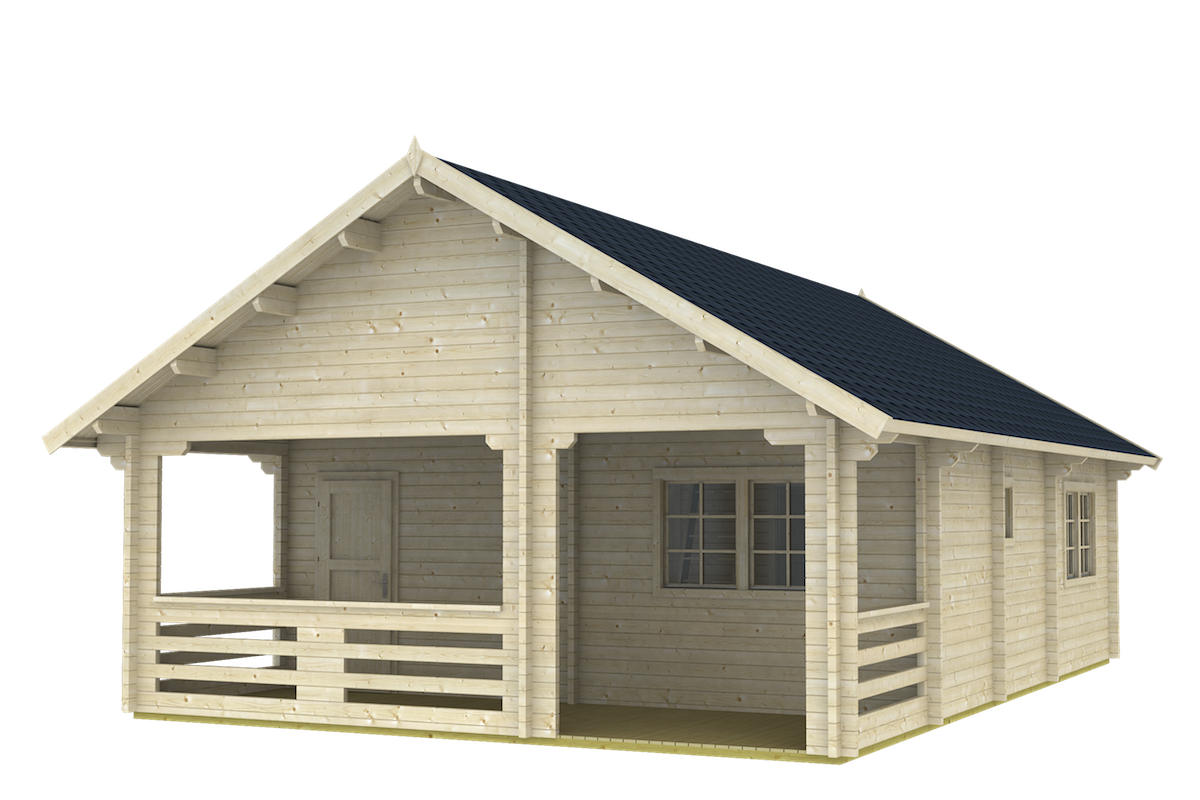 Measuring in at 776 sq. feet, this "Europa" model features classic styling, and a small loft area. That front porch just screams "home."
This log cabin kit features 3 rooms and a loft! It's constructed of solid Nordic Spruce, and can be finished in a variety of stains or paints to give it your own custom look.
If you're after a footing foundation that is up off the ground, this log cabin could be a great choice. Featuring "D-style" logs, you get the rounded log exterior look. Made of wood. Real strong.
And finally, for the cowboy in all of us, there's the 1-2 person, trailer frame, log tiny home. If you're not sure where home is yet, but you know it's going to be a cabin–this is the answer! (Bonus points for staying on a full 8 seconds)
Think a kit cabin could be for you? Check out more log cabin kits at CabinsInUtah.com.